Ann Hall is our Above and Beyond Award winner for February. She is a teacher at John Adams Middle School in Kanawha County. WVPB Education Director Kelly Griffith, right, presented Hall with the award today. Photos By Harrison Evans/WVPB.
Kanawha County Middle School Teacher

Earns Above And Beyond Award
CHARLESTON, WEST VIRGINIA — Ann Hall, a middle school teacher for more than 23 years in both Boone and Kanawha counties, has earned West Virginia Public Broadcasting's Above and Beyond Award, which recognizes excellence and creativity in and out of the classroom.

Hall was surprised with the award this week at John Adams Middle School in Kanawha County. She actually won the award in February, but inclement weather and COVID-19 precautions delayed the presentation.

She received a monetary award, our signature Blenko Above and Beyond blue apple paperweight, a certificate of recognition, and a host of other special gifts made possible by the sponsorship of Advantage Technology.

Hall's motto is to worker smarter, not harder. "Sometimes students struggle with what I call 'math myths,'" Hall said. "They believe some people have a math mind and some don't. They believe you must do math quickly in your mind to be a 'good' math student. I try to teach with a growth mindset perspective and show my students that through our struggles we all learn and grow. This year they have really persevered and I'm so grateful that I have been able to grow and learn with them."

Kelly Griffith, WVPB's Education Director, said Hall certainly goes above and beyond the call of duty for her students. "Ms. Hall is a shining light in the world of education. Her expertise in the field is inspiring as it activates curiosity for students to explore and learn in a safe environment. Her dedication to her students is commendable."

Hall is a National Board Certified Teacher in Early Adolescent Mathematics. In 2020, she was selected as a Mountaineer Mathematics Teachers Noyce Fellow (M3T) from the National Science Foundation's Robert Noyce Teacher Scholarship Program. She was one of only 19 teachers selected for the fellowship. As an M3T fellow, Hall will have the opportunity to collaborate with math educators throughout the state to further improve her effectiveness in the classroom. She also serves John Adams Middle School as president of the Faculty Senate.
She earned a B.S.B.A. in accounting from West Virginia University and began a promising career in the banking industry before realizing that her true calling was to teach. She then earned a Master's Degree from WVU in education.
She has taught 8th grade math at Madison Middle School and was the Girls Cross Country coach at the school, leading the team to success while also coaching track at Scott High School. A dedicated runner herself, she has completed nine marathons.
Hall was nominated for the award by a member of the community who said, "She is an example of someone who 'walks the walk' in life.' During the past year, and as a result of the pandemic, she has continued her dedication to her students without fail."
She also helped several of her fellow teachers by passing on her technical skills and tips on how to teach remotely. According to her nominator, "She is a coach on all levels!"
As a math teacher, one of Hall's favorite days during the year is National Pi Day, which is celebrated on March 14 to recognize the mathematical constant pi — 3.14. She celebrates the day with students, friends and family. She's even been known to bake and deliver pies to exceptional math students to acknowledge their achievements.
Tick Tock! Deadline To Enter Is Next Week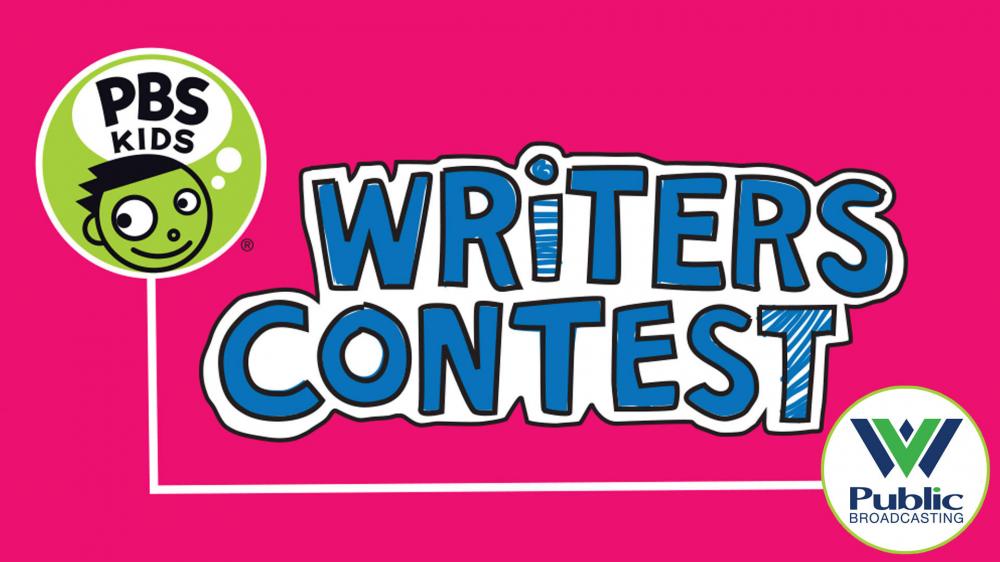 It's still not too late to enter the PBSKids Writers Contest! Wednesday, March 31, is the deadline for students to submit their original, illustrated stories to WVPB for the PBS KIDS Writers Contest. When they enter the contest, aspiring authors will compete with kids in their grade level from across West Virginia to win great prizes and bragging rights! The contest is open to all students in the state in grades K-5, including those in public and private schools as well as those who are home schooled.



Click here

for all of

the rules, requirements and a super-handy checklist.
House Passes Bill Placing Restrictions On Transgender Athletes
The West Virginia House of Delegates advanced
HB 3293
today, which requires that a middle or high school student's birth certificate be the determining factor of a student's gender when it comes to playing secondary sports like basketball or track.
The measure would prohibit transgender students from competing on "single-sex" sports teams. For example, under the bill, a person who was born male but identifies as female would not be permitted to play on a girl's high school basketball team.
The bill further requires that if a birth certificate is not available, a student must obtain a physician's note indicating the student's sex based "solely on the pupil's unaltered internal and external reproductive anatomy." The legislation would not affect current co-ed athletic opportunities.
The House debated the measure for more than an hour. Supporters argued it would keep secondary sports fair and safe, such as for girls who might compete against transgender girls — meaning girls who were born male. Opponents said the bill is discriminatory and further alienates transgender young people.
The bill passed 78-20 and now heads to the Senate for consideration.
LEARN MORE.
House Education Minority Chair Sean Hornbuckle, D-Cabell, (left) speaks with House Education Chair Joe Ellington, R-Mercer, during a committee meeting. Photo courtesy of Perry Bennett/WV Legislative Photography
Legislative Act Would Let Students Work In Summer To Catch Up
A bill to help K-12 students in West Virginia catch up on schoolwork following the impacts of the COVID-19 pandemic is moving through the West Virginia House of Delegates.
The House Education Committee advanced
HB 3217
, or the Student Rescue Act, Tuesday evening.
It would provide kindergarten through 12th graders with concentrated summer courses to make up for instruction time, class credits and grade level specific-skills lost due to the pandemic. The law would also apply to any future pandemic or natural disaster that lasts longer than 21 days.
State and federal funding would pay for the courses, teacher and administrative pay, building upkeep and transportation. However, if there is no interest among parents or students, county school boards would not be mandated to offer the summer courses under the Act.
"Every county right now is not offering some type of summer remediation program that our kids need and deserve, quite frankly," House Education Minority Chair Sean Hornbuckle, D-Cabell, said. "So, this not only sets forth, even in the current pandemic, but in the future, if there's some type of natural disaster — I know a lot of times we have flooding throughout the state — that we can offer these to our children to make sure that they're caught up in school, and that they can keep up with their scholastic efforts."
LEARN MORE.
First Generation College Students Interested In STEM Get A Leg Up
A new program sponsored by the West Virginia Higher Education Policy Commission is meant to help first generation and underrepresented college freshmen in West Virginia who want to study math and science. The program will offer a two-week

immersive research experience

for incoming freshmen this summer.

It is also designed to expand students' STEM networks through peer mentoring and leadership training.
Scholarships are available for participating students to use toward studies during the first two years of college enrollment.

The program is a federal initiative hosted by the West Virginia Higher Education Policy Commission called

First2 Network

(First2). First2 Network is funded in part by the National Science Foundation.
Asian Americans
Grades 5-12

•

Video/Lesson Plan Collection • U.S. History/Civics/World History • English/Language Arts
Asian Americans
delivers a bold, fresh perspective on a history that matters today, more than ever. As America becomes more diverse and more divided while facing unimaginable challenges, how do we move forward together? Told through intimate and personal lives, the series casts a lens on U.S. history and the ongoing role that Asian Americans have played in shaping the nation's story.
The
LearningMedia
collection includes more than 30 video clips and lesson plans based on the Asian American series. You'll find this collection to include the stories behind the Chinese Exclusion Act, the incarceration of Japanese Americans during World War II, Southeast Asian refugees after the Vietnam War, Filipino American Farmworkers, the fight for civil rights and much more. Teachers may utilize lesson plans drawn from the series to explore the ways that Asian Americans have shaped our nation's history.
LEARN MORE!
Join Molly Of Denali And Friends For A Mini-Marathon
Get ready for a weekend of fun with Molly of Denali! Join Molly, an Alaska Native girl, her dog Suki and friends Tooey and Trini on their adventures in epically beautiful Alaska.
Molly of Denali mini-marathon starts Friday, March 26 – Sunday, March 28 from 7 to 9 p.m.
LEARN MORE!
Webster County Woodchopping Festival,

A Chop Off the Old Block
The richness and diversity of West Virginia's natural resources laid the foundation for many annual fairs and festivals across the state. One such festival is based on the timber industry. The Webster County Woodchopping Festival is an international timber sport competition. Lumberjacks from around the world descend on this small community to participate in a variety of contests using traditional and modern tools. Participating lumberjacks tell their stories and explain how math is used to determine the best way to fell a tree.

LEARN MORE.
Chinese Folktale:
The Little Rabbits
Grades PreK-5

•

Video

•

Literacy • World Cultures
This video features the Chinese story "The Little Rabbits" in both English and Chinese. The story has elements of the Western stories "Little Red Riding Hood" and "The Three Little Pigs." Mama rabbit leaves her three little rabbits at home alone while she goes out. She warns her little rabbits to not open the door for anyone. A wolf overhears the mother's warning and tries to trick the little rabbits. They aren't fooled and outsmart the wolf.

Storytelling in China goes back more than a thousand years and plays an important role in Chinese society. It has been used as a way to preserve culture and share knowledge as stories are passed from generation to generation.

Support materials include background information, an activity and a list of other Chinese folktales.

LEARN MORE.
Join Mr. Grant for a super fun mix of active stretching and high intensity workouts for our West Virginia students!
Wellness Wednesdays
airs on WVPB-TV Wednesday mornings at 9:30 a.m. right after WVDE's
Education Station
!
CHECK IT OUT!
Do you have ideas for what you'd like to see in our newsletter? Maybe you just want to give us feedback on the WVPB, PBS and NPR classroom resources you like best. Email us at
education@wvpublic.org.
| | | | | | | |
| --- | --- | --- | --- | --- | --- | --- |
| |   | |   | |   | |